Page Content
Image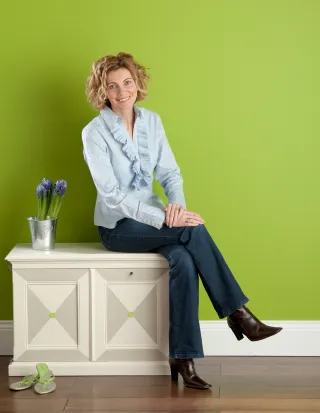 Text
Soon after graduating from the College of Art and Design, Avril moved to Amsterdam to develop her work as both an artist and a designer. Her early work was influenced by local Dutch and international artists and culminated in Avril drawing a series of commissioned pen & ink images of Dutch streetscapes.  
Now living in Killiney, Avril's transformative interior design approach in both residential and commercial spaces brought her to the attention of RTÉ, who commissioning her to lead the "Desperate Houses" programme. While there, Avril presented and transformed houses from clutter and chaos into cherished homes. 
Avril's art has now developed to working in oils which captures the rugged beauty of Dublin seascapes, brave bathers and watchers alike. All her paintings are originals and are now featured across a range of emerging galleries.
View Avril's Portfolios