Page Content
Text
Desperate Houses
Desperate Houses was a series on RTÉ One that visited cluttered homes. With Avril and the Desperate Houses team, they helped the owners tackle their hoarding head on and offer them real solutions with an entire makeover.
Text
Avril presented Desperate Houses from 2005 to 2007. The programme provides a look into real people's lives during a 3 day de-clutter and makeover. Avril is on hand to reorganise clutter and offer smart and practical tips while giving the rooms a makeover.
"I love working on 'Desperate Houses'. Apart from the fun of meeting so many new faces, I really enjoy the challenge of turning a home around in such a short space of time".
Image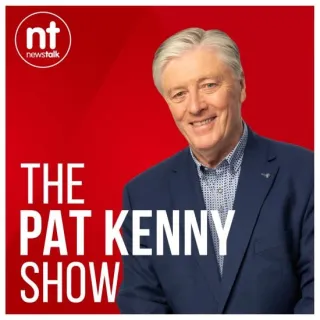 Text
The Pat Kenny Show, NewsTalk
Ask The Expert: Avril Murphy Allen Interior Designer
Avril Murphy Allen, Interior Designer, and artist was our expert this morning, and Avril helped with listeners' queries on designing homes and spaces.
Text
The Ryan Tubridy Show, RTÉ Radio 1
Top Tips to De-cluttering your home
Let's face it, we are a nation of clutterers!  We love to collect things, drag them with us each time we move home, stack it in corners, on shelves, in spare rooms, and continually promise to sort it out… but we never do. If you need help to declutter you home, here are 10 tips to help you succeed…
Audio
Audio file
Decluttering Your Home - Avril Murphy Allen on The Ryan Tubridy Show, RTÉ Radio 1
Text
Plan to hire a skip
Get organised
Get black bags and boxes and label them. This way you have a place to put things as you take them out of the room.
Starting point
Start at the front door and go through each room. The hallway can be a tough one to de-clutter as this area is usually small and without storage. Try not to leave items in transit for longer than a day.
Do one room at a time
Do one thing at a time
ie: a drawer, a cupboard, the coffee table.
Text
Give to charity
Re-house items
Put clothes, dvd's, shoes, paperwork back where they belong.
Sitting room
Store items like dvd's and video's on shelves or in storage units re-cycle newspapers weekly.
Every day begins in your bedroom
It's the first thing you see when you wake up in the morning and last thing you see at night.
Buy new storage for your home
This should only be done when decluttering is finished. That way you know what storage is needed.